Whether about history or more personally inspired journalism and commentary, over the years Tessa has written for virtually every national newspaper and many magazines. Below are a few examples.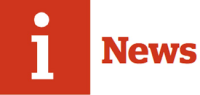 Romania, one of Europe's poorest countries, is building three new churches a week – and some campaigners say taxpayers should not foot the bill.
BBC News



Tessa writes regularly for Countryside magazine, with adventurous travel and celebrity interviews top of her list.