Elizabeth and Philip, Headline Press, November 2022: she was a sugar pink Princess and he was a dashing war hero and when I began writing this book about the 20th century's most famous married couple and their young love affair, I never expected to suddenly find myself re-editing the tenses at the last minute. RIP Elizabeth II; as this book reminds us, your reign was exceptional in so many ways, ditto your marriage. Thanks to a team of nonagenarian and centenarian friends I was able to make sense of the conundrums and contradictions that defined a long and very public union, a powerful symbol for the last generation who really believed in marriage and monarchy.
The book came out amidst the Harry and Meghan media storm.  I make no apologies for being a monarchist but reform is needed from an institution that has always been better at conserving traditions than pushing the envelope of change. The Carolingian era looks set to be a challenging one. The Daily Mirror, the Daily Mail, The Times Radio and the Critic Magazine etc have all championed Elizabeth and Philip: 'a riveting take on an extraordinary relationship'. Here's a link to an Aspects of History podcast about the book. I hope you enjoy it.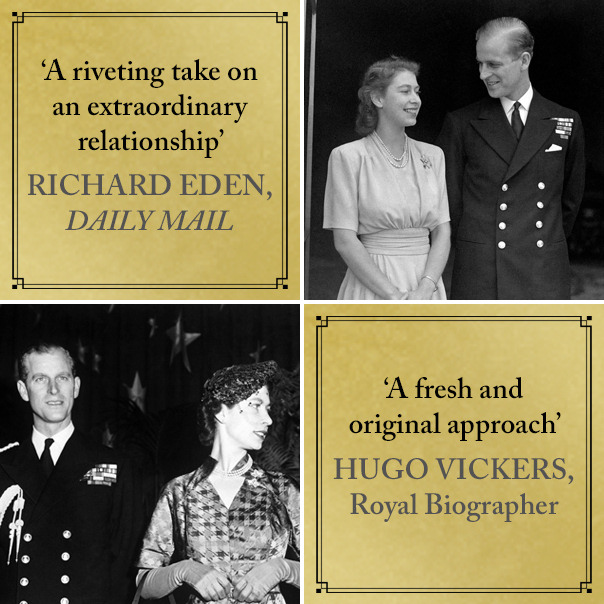 Army Girls, Headline Press, 2021: this was one of those dream books that fitted a niche and (briefly) transformed a narrative. Written to commemorate the 80th anniversary of conscription for British women in December 2021, I interviewed 17 of Britain's oldest WWII female veterans in the middle of the Covid 19 pandemic. From the precipice of one national crisis they dutifully looked back on another that defined their youth. Together we took the media by storm at the end of 2021. Daphne, Barbara, Grace, Joyce, Betty et al were headline news on BBC TV and Radio, Channel 5, the Telegraph, the Independent and so the list goes on.
Now out in paperback with a testimony from a veteran who trained alongside Britain's most famous Army Girl, Elizabeth II, it is my only book that has received consistent 5 star ratings on Amazon. (Disclaimer one is from my mum!) Testimonies inc: International Review: 'Dunlop's voice as a narrator emerges throughout the book: the interviews and letters mingle and interact beautifully with the author's insights on gender, class and race.'  I also made Army Girls as a Radio 4 documentary. And here is a link to my programme on the late Queen's war, also on Radio 4.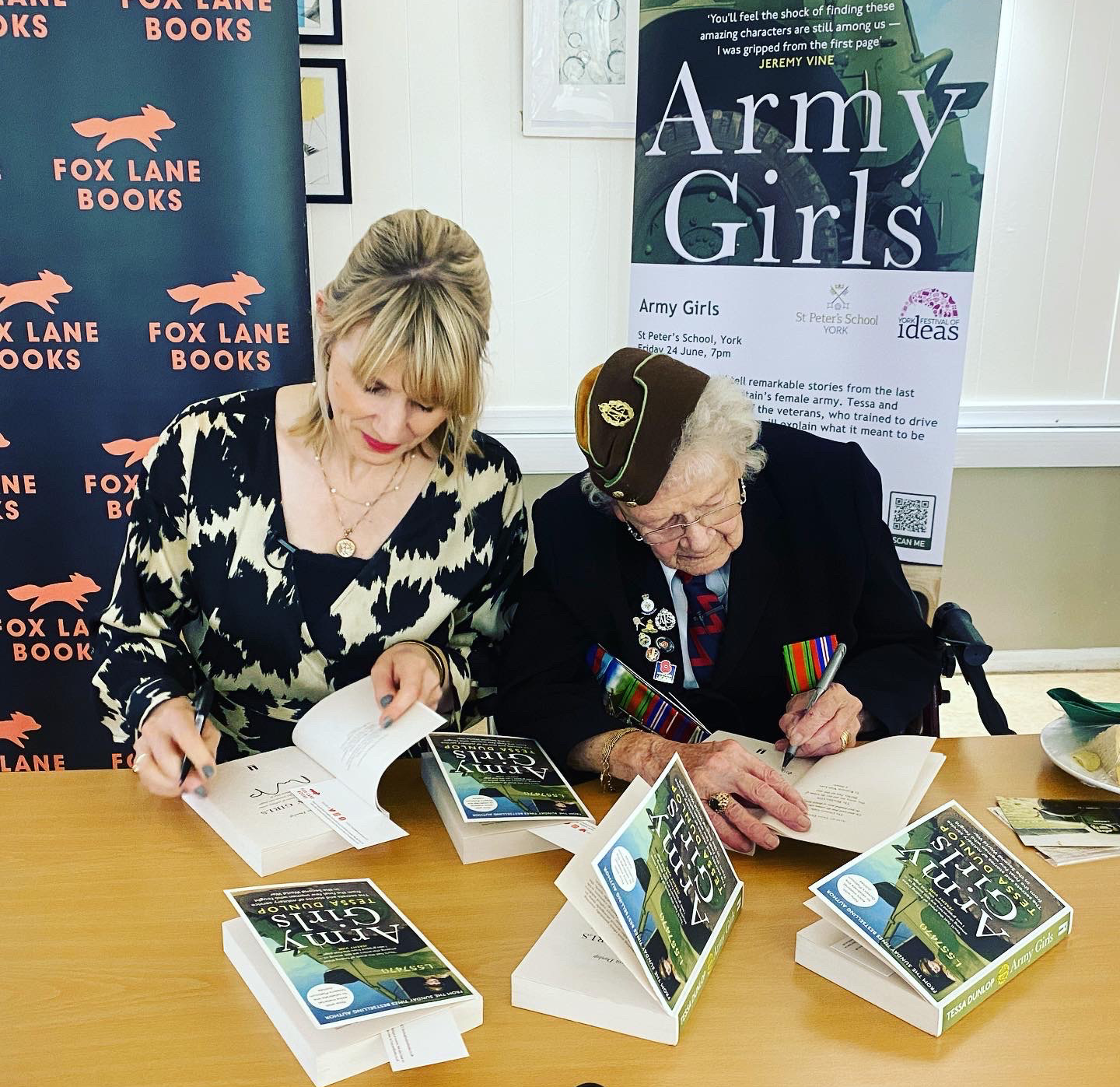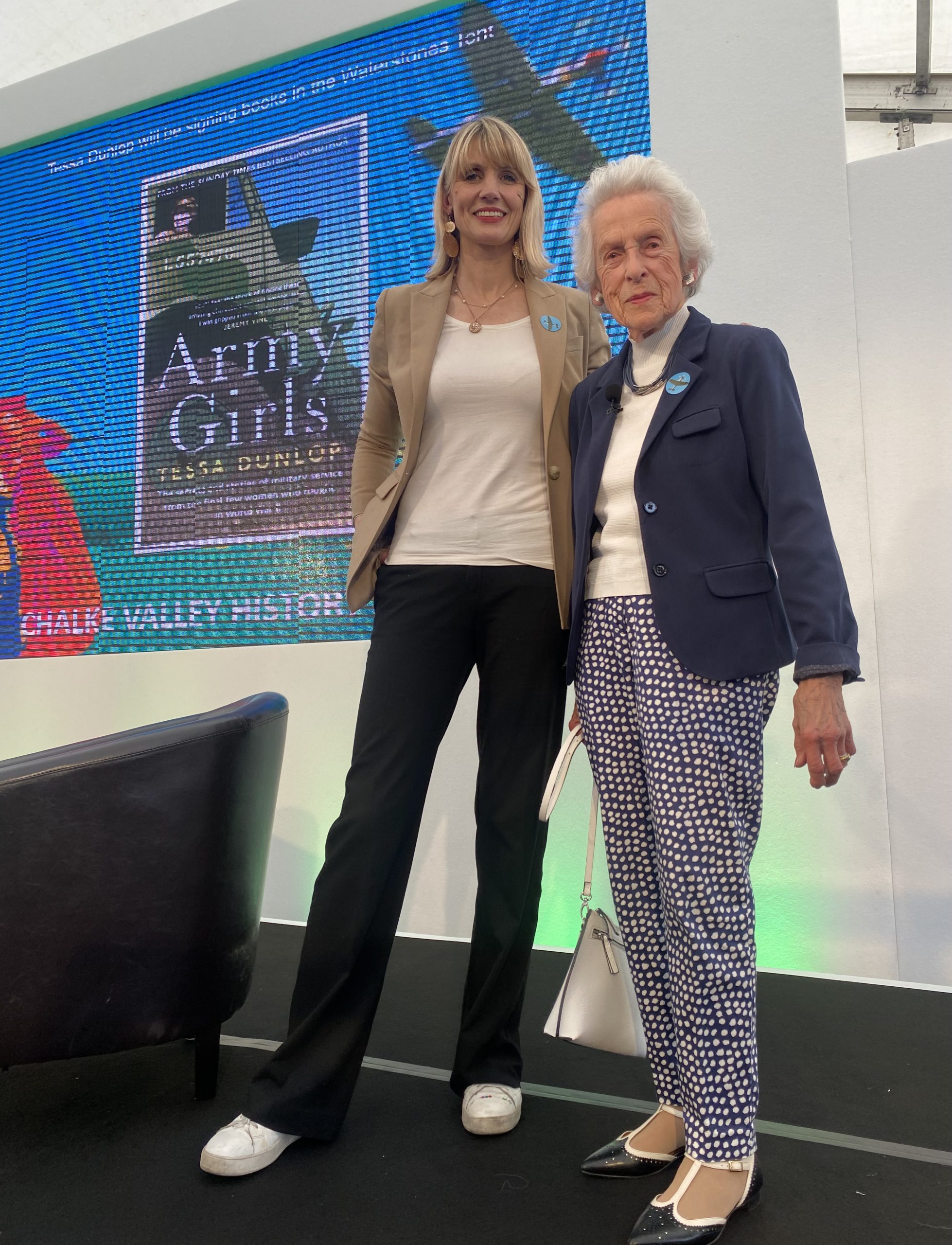 The Bletchley Girls – Hodder & Stoughton 2015: this was my first 'big' book and writing it was one of the best experiences of my life. I got to know 15 women who all worked at the famous code-breaking park during the war and told the story of who they were, why they were selected and where they are now. Together we went on tour – Cheltenham and Hay-on-Wye book festivals were sell-outs  – and many of the women remain firm friends.
Reviews inc: Daily Mail: 'Dunlop is engaging in her personal approach. Her obvious feminine empathy with the venerable ladies she spoke to gives her book an immediacy and intimacy.' New Statesman: 'Lively… in giving us the daily details of their lives in the women's own voices Dunlop does them and us a fine service.'
The Century Girls – Simon & Schuster 2018: A top-ten Sunday Times best-seller, this book was inspired by the Bletchley Girls' stories and energy. I made friends with six women who had lived the 100 years after women were (partially) enfranchised in 1918 and told the history of 20th century Britain through their stories. England, Scotland, Wales, Empire (India and Guyana), rich, poor, professionals and servants – their diverse lives were a joy to work with as were they. Joyce, Phyllis, Helena, Ann, Olive and Edna – thank you. Get three women over 100 to a book launch and you have standing room only!
Reviews inc: TLS: 'The book's atmosphere of intimacy, enhanced by a generous selection of evocative photographs, is compelling, and Dunlop's attention to her subjects' day-to-day loves renders this an absorbing alternative to the grander views of recent history.' Radio 4 Woman's Hour, Jane Garvey: 'A delightful book – all about women and women's lives.'